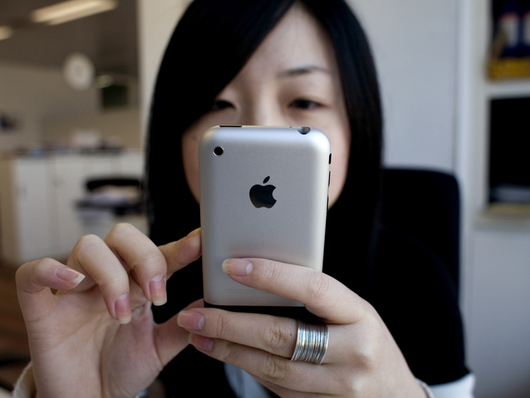 Most people don't think about the complexity of their mobile phones. After all, it may just be a phone like any other, allowing you to make calls, check your email on the train, and perhaps even play a game or find the nearest coffee shop. If you have the right model, your phone might even allow you to shoot high-definition video or actually see the person you're talking to on the other end. Designed right, and this device is like "magic", effortlessly bringing you closer to your friends and loved ones and seamlessly delivering you all the world's wealth of entertainment and knowledge. Designed poorly, and the phone becomes a point of annoyance, frustrating you on a daily basis as you struggle to check emails or find the Talk button. Surely you have experienced both ends of this spectrum and may even appreciate the value of a well-designed product experience. As technology continues to advance, and manufacturers integrate more and more features into our phones, the importance of getting that product experience will heighten to critical proportions.
Of course, increasing complexity of consumer products is not only true in the mobile phone market. Nearly all consumer technologies are advancing in complexity at an ever-increasing rate, escalating in capabilities and advancing by exponential factors of performance. Heightening the complexity, consumer electronics are also converging and colliding through networked capabilities and services. Gone are the days of single-function, isolated products. In order to be successful, today's product producing firm must develop offerings that seamlessly integrate within a large network of other products of services, provide all the features and performance that are expected, and present it all in an elegant package that masks all of the complexity behind it.
Clearly, today's consumer electronics and digital services market has matured beyond static functionality and performance and has become a more dynamic "experience-based" market. One needs to look no further than market leader Apple for evidence of that. Consider a consumer product firm that intends to compete with a new tablet computer. If they simply provide expected functionality and performance at a competitive price, then their product will not stand out amongst the competition. Even if the product delivers with exceptional performance measures, which would be expensive to the firm, this competitive edge will likely not last long. In order to truly differentiate their product, the firm must provide an innovative and cohesive "tablet computing experience" that encapsulates its performance and functionality while masking its complexity. This is a challenge endeavor as the experience quality of the tablet depends not only on the design and quality of the physical object and its interface, but the experience the user has utilizing the network services and interacting with the digital applications and content that it provides. Clearly, many of these impacting factors within the product's system are not in control of the product firm, but failure to recognize, understand, and manage these forces is a recipe for failure.
This approach to differentiation through experience design may sound rather difficult or esoteric, but the benefits of competing on experience can be significant and enduring. In fact, recent examples show how optimizing for experience and not on capabilities can actually lead to creation of radically innovative products or better yet, creation of new markets.
So what is this vague concept of "product experience"? As mentioned earlier, it is greater than the product's capabilities and aesthetic appearance. Instead, product experience is what emerges when that product is encountered and perceived by a user. The product's form and function play vital roles in the product experience, as do the user's expectations, emotions, and overall psychological state when they interact with that product. The significance in regards to our discussion of the emerging importance of product experience is that it now takes more than technical acumen and manufacturing capabilities to develop superior products. Instead, the development of great products will require a multi-disciplinary approach that holistically addresses technology, business strategy, and user psychology, understanding the principles of each discipline and the results of their convergence.
If the benefits of great product design are so significant, why are there still so many poorly designed or overly complex products on the market? Do companies simply not realize the vital role it can play in a sustainable business strategy? Or, do they realize its benefits but it's just too difficult to commit to the long-view in the face of a fast-moving competitive market? Even with good intentions, does it just break down due to the nature of organizations, such as departments with varying perspectives and priorities each degrading the user experience? Finally, is it possible that it just comes down to need for great designers? From personal experience, I think most companies fail to understand the second-order benefits that come from a strong design strategy and process. Beautifully-designed products with perfect usability are great, and I do believe they enable long-term brand loyalty, but the real hidden benefits of design may come from the clarity and agility that a well-implemented design-process can provide. What do you think? Would love to get more input on the matter...